One of my best friends got married on July 24 and I flew back home to be one of her maids. Jess is one of my favorite people. Our story began when I was a freshman in high school. She was best friends with another friend of mine who also become one of my best friends. I was so happy to see her and be a part of her special day. As I sit and write this post my mind is filled with all the memories we had together, all of our special moments, and all of our crazy stories. I think it's also important to say that her husband, Brett, is just as fabulous has she is. No one else could have worked for Jess like Brett, he was absolutely what God had intended for her. There are so many things I wish I could so eloquently put into words about her wedding day. Caitlin, her sister, maid of honor, and another one of my best friends, did a fabulous job on EVERYTHING. She did their engagement photos, hemmed dresses, made dresses, made hair clips, and probably did way more; those are just the things I can remember right now.
The Beautiful Bride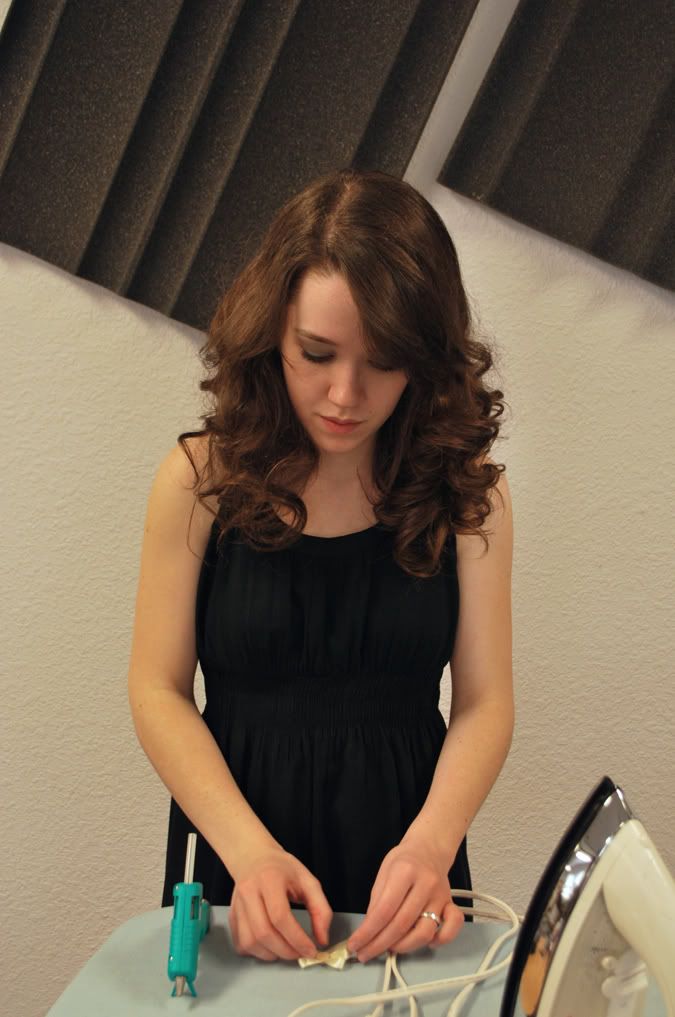 Caitlin working on one of the hair clips
Caitlin's finished hair clip. So cute!
Me and Jess
Jess and Cindy, with baby #2 on the way.
So I couldn't help it, but as I was getting this post together I was thinking about all of the photos I have of all of us, so I had to bring out some blasts from the past. Pardon the poor quality... we all remember when those tiny little digital cameras hit.